Telemedicine is the distribution of healthcare services through the Internet, such as consultations by telephone or teleconference. The technology also supports medicine monitoring, chronic disease management, and other health programs. Hospital systems, medical offices, and skilled nursing hospitals use telemedicine to provide more effective healthcare in real time, thanks to artificial intelligence (AI).
In general, telemedicine helps healthcare providers to identify and manage patients from a distance using electronic messaging and tools. This is done to provide clinical services to patients without requiring an in-person appointment, allowing for online healthcare delivery. Patients can reach out to a doctor from the comfort of their own homes through the telemedicine app. The convenience of the service can be boosted with the adoption of e-prescribing software, which we are going to elaborate on in this article.
Telemedicine Market Size
Before moving to e-prescribing software, let's discuss the potential of the telemedicine market. The international telemedicine market size was at USD 55.9 billion in 2020 and is expected to grow at a Compound Annual Growth Rate (CAGR) of 22.4% by 2028.
Chronic disorders are becoming more prevalent, which is propelling the international Telemedicine Market forward. Furthermore, the rising number of confirmed coronavirus cases accelerate this market globally – in the COVID-19 pandemic, when two or more individuals come into direct or indirect contact with an infected human, there is a risk of infection.
According to WHO, there have been 165,059,258 COVID-19-related total cases with 3,422,907 total deaths as of 21 May 2021. As a result, patients opt to call physicians rather than endanger their life, increasing both the protection and the development of the global Telemedicine Market.
Due to increased healthcare awareness, usage of cloud-based technology, and heightened use of telemedicine, North America is the top regional market for telemedicine, followed by Europe.
What Is an E-Prescribing Software?
An E-prescribing software is a tool that helps a healthcare provider electronically produce and submit a drug order to a patient's preferred pharmacy. According to the e-prescribing definition, instead of using manual procedures (such as phone calls and faxes) to reach pharmacies, physicians can generate and deliver a patient's medication using their computer or mobile device.
Electronic prescription services are distributed via e-prescribing software vendors' proprietary, safe, and closed networks.
Features of E-Prescribing Software
In their electronic prescribing solutions, software vendors provide a wide range of technical scope and width. Some of the most common functionalities are as follows:
Variety in choosing a medication: When looking for a medicine to use in a prescription order, prescribers usually have many options, including generic equivalents to brand-name medications.
Creating and submitting prescriptions: Users will order medications that will be delivered directly to a preferred pharmacy from their desktop computer or mobile device. These orders can be processed one at a time or in batches. Usually, order processing tools are used to ensure that pharmacies receive medications.
Tests for negative interactions: Most applications include reminders and alarms about a host of possible pharmaceutical side effects, like opioid interactions, allergies, dose levels, and duplicates.
Authorizations to refill: Refill orders may be sent directly from pharmacies to prescribers using the software's network. Providers will either electronically accept or reject these demands.
Access to medication history: Most solutions allow patients to view a patient's prescription history by uploading it from a pharmacy's archive or using insurance payers' or pharmacy benefit managers' medication claims history.
E-Prescribing Benefits
E-prescribing software has numerous benefits, such as:
Enhanced patient safety: Built-in warning mechanisms embedded into the app enable doctors and users to detect opioid interactions and allergies before finalizing a prescription.
Quick accessibility: Prescribers also have faster access to patient records, including insurance formularies, eligibility information, and a registry of existing and previous prescriptions.
Enhanced precision: Doctors now have instant access to patient records, providing a more comprehensive view of their condition and reducing the risk of prescription mistakes.
User ease: Since doctors can deliver drug orders online to pharmacies, patients only need to visit the pharmacy once to complete or refill a prescription.
Guaranteed legibility: Pharmacists would not have a problem with interpreting a prescriber's signature for digitally sent scripts, resulting in more precise dosage and medication details.
E-Prescribing Market
The global e-prescribing market can be divided into two categories based on product type: integrated and standalone e-prescribing software. The global e-prescription industry encompasses three categories based on how the e-prescription is delivered: on-premise, web-based, and cloud. The industry may also be divided into hospitals and office-based doctors, depending on the end-user use.
Market Size, Growth, and Trends
The global e-prescribing industry is projected to expand at a 23.3% CAGR from USD 1.2 billion in 2020 to USD 3.3 billion in 2025. It is growing due to increased use of Electronic Health Record (EHR) solutions, legislative policies and reimbursement schemes, increased emphasis on mitigating controlled drug misuse, increased aim to reduce medical mistakes, and the need to control soaring medical expenses.
Because of the benefits of telehealth consultations, such as higher patient interest in remote management and lower operating costs, players in the EHR industry began combining the telehealth functionality with their current solutions well before the global pandemic began. In 2019, North America led the e-prescribing industry with a 39.32% share. The high number of government measures and benefits are to account for this. In addition, the COVID-19 pandemic has increased the usage of telemedicine modules and telehealth consultations.
North America, Europe, Asia Pacific, Latin America, the Middle East, and Africa make up the e-prescribing industry. Several healthcare organizations are aggressively moving into digitization in the Asia Pacific region, intending to optimize their whole workflow and maintain patient care. The main players in this field include Japan, Australia, Taiwan, South Korea, China, and India.
Electronic prescriptions for controlled substances, or EPCS help, is one of the main developments impacting this industry. The majority of vendors that provide customized e-prescribing options now have EPC healthcare service as part of the EHR system's pricing model. Some trends include using additional resources to improve e-prescribing functionality, such as drug value tools, Environmental Protection Agency (EPA) authorization tools, and Prescription Drug Monitoring Program (PDMP) tracking tools.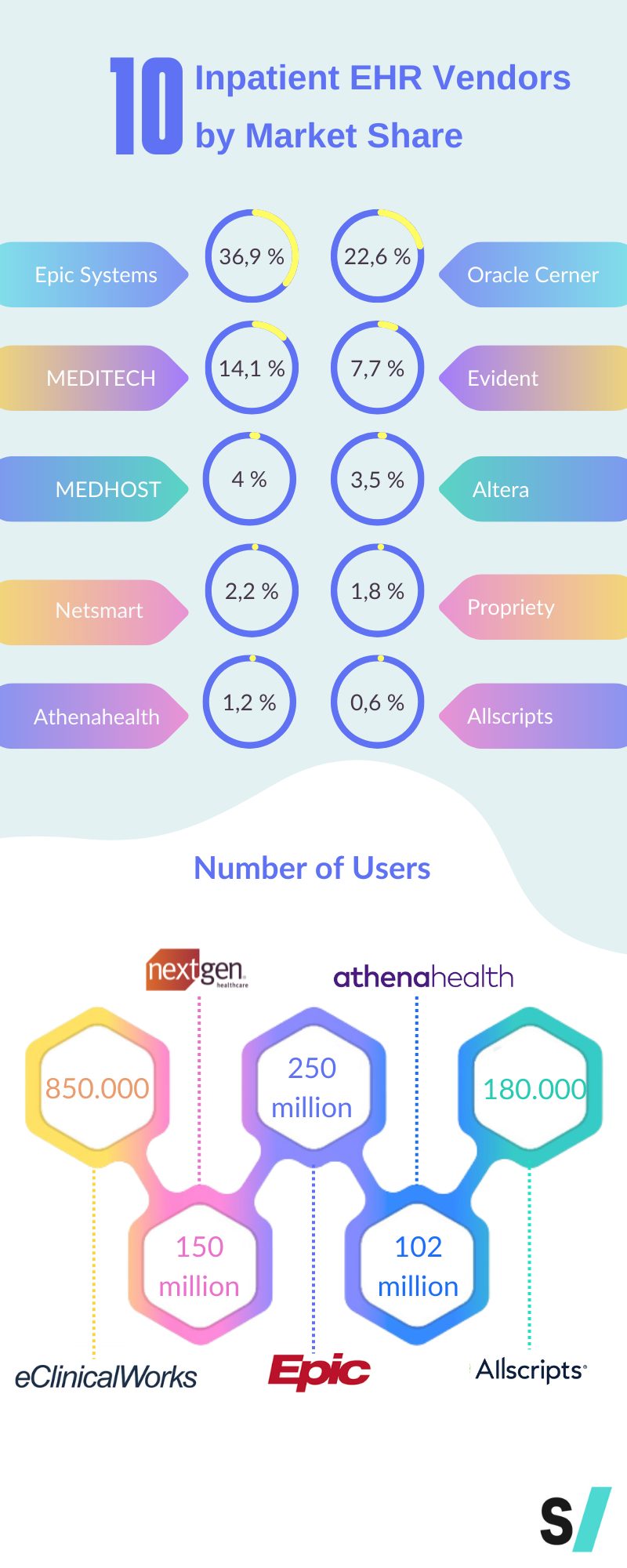 Conclusion
E-prescribing technologies have been shown to increase productivity by streamlining medication administration workflow across healthcare telemedicine solutions. Furthermore, these technologies have increased customer satisfaction with automated treatment by minimizing pharmacy wait times and patient acceptance and lowering drug costs for consumers by automatically recommending cost-effective generics and favored formulations. The above characteristics are crucial indicators that have aided the market's growth and are projected to continue to do so in the coming years.